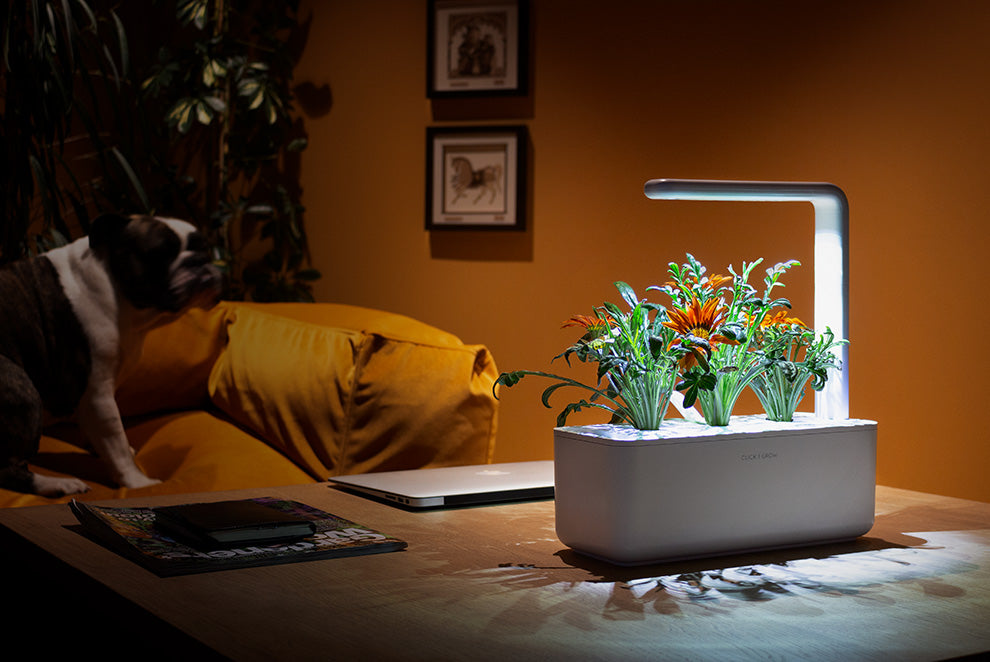 Light up any dark corner with this smart garden combining light and plants
This self-watering Smart Garden will add light and beauty to any space. Set it up in any dark space and watch the magic of nature brighten up your home.
Buy now
Loved by:
Benefits
Add plants and light to any space
No green thumb required
Low maintenance
Sleek design fits any space & style
Wide selection of plants
Sprouting guarantee
We designed Smart Gardens to bring more light and nature into your home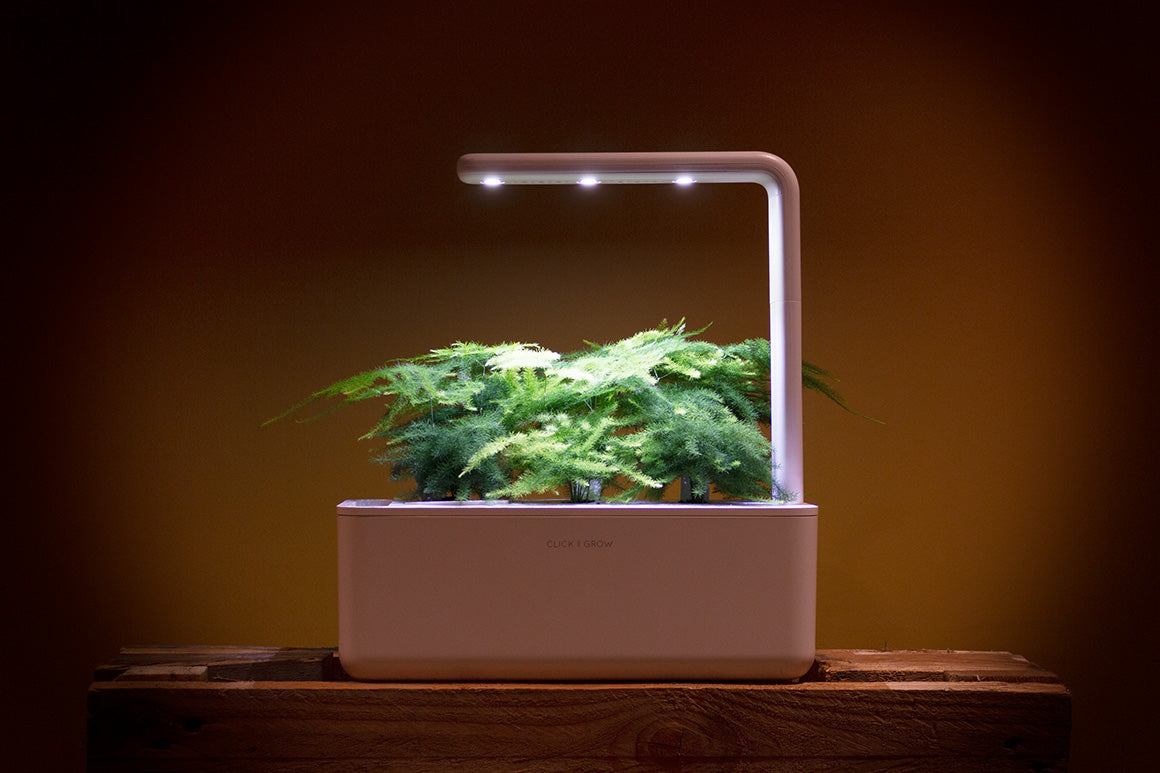 Requires minimal maintenance
The garden takes care of watering, light, and nutrients, while the pre-gardened plant pods create an optimal growing environment for plants to thrive, anywhere in your home.
No previous gardening experience needed
Use our app to get growing tips and on-demand updates on plant growth so you'll always have lively greenery decorating your home. Join our online community of growers, learn even more and get inspiration from other members.
Here's how the Click and Grow system works
Just 3 easy steps!
1.

Add pods

2.

Add water

3.

Plug it in

Enjoy
Features
Choose from over 75 plants to create the perfect ambience in any room
Sleek design and compact size allow you to compliment any space with greenery
Energy-efficient LED lights mimic the sunlight, staying on for 16 hours and off for 8
Automated watering and pre-gardened plant pods make it a set it and forget it solution
Ready to get started?
Select the garden and plants that fit your needs!
How to get started
Just 3 easy steps!
Here's what others are saying about us
"It's a foolproof growing system. You basically pop the plant in, water it when you need to and the system does the rest."
"Perfect for a green thumb like me, who normally isn't able to keep plants alive."
"I absolutely love it! My youngest son gave it to me for Christmas last year. I'm hoping to get the bigger one now. Fresh basil, parsley and cilantro are my favorites. Highly recommended if you don't have a green thumb."
"We are amazed at how quickly our seeds sprouted. Less than a week! The system is so easy to set up and maintain. We have our Click and Crow in our kitchen and I just get my fresh lettuce or herbs right in my kitchen."
Ready to start your plant journey?