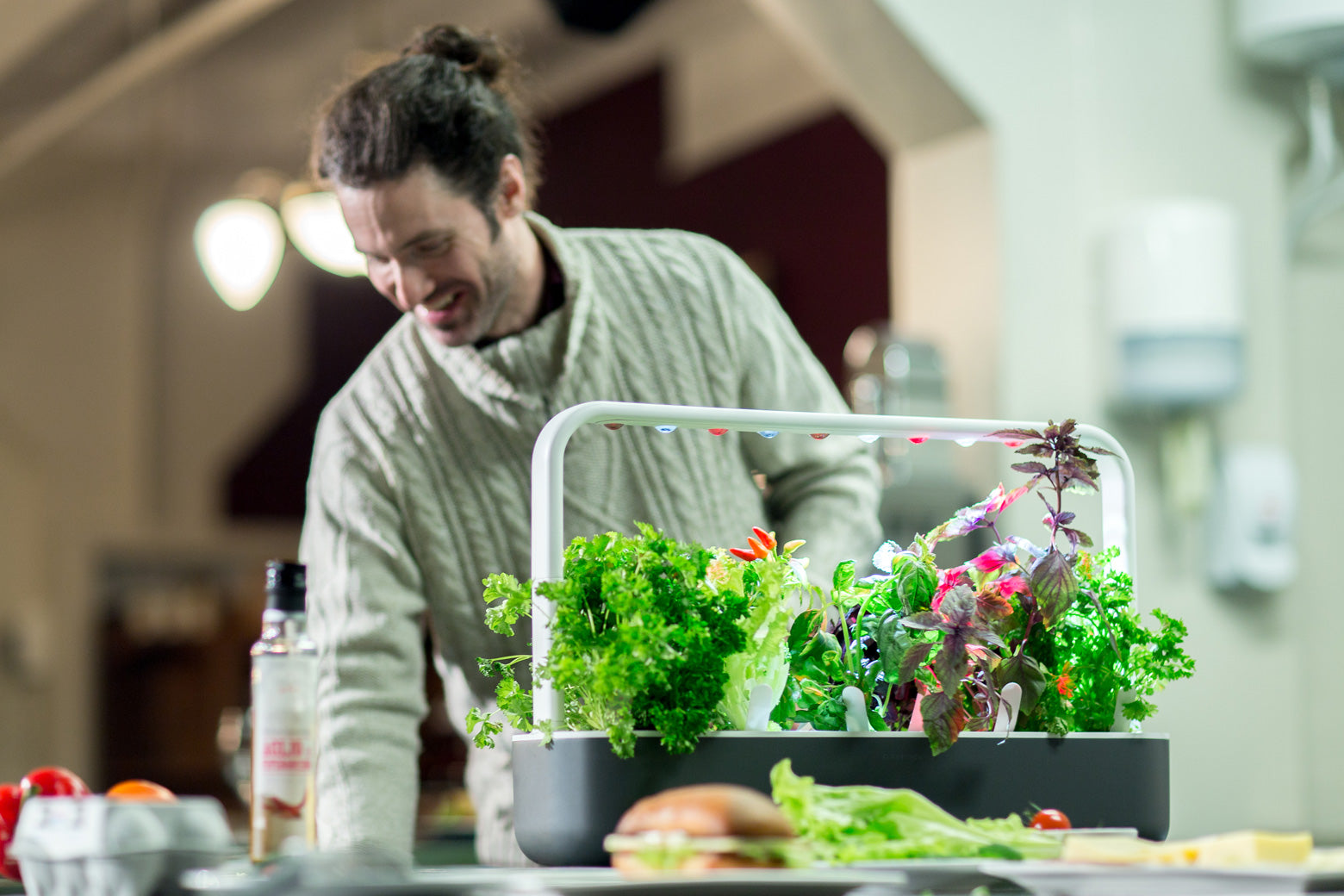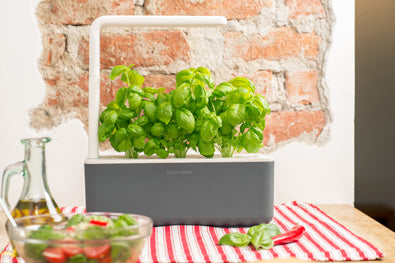 Enjoy Michelin star worthy meals at home with the help of a Smart Garden
Grow premium fresh herbs, fruits, vegetables and fruits on your window-sill with zero effort. The Smart Garden gives a new meaning to farm to table.
Buy now
Loved by:
Buy now
Grow plants with zero effort right on your counter top.
Go to product page ›
Smart Garden 9
Includes basil, tomato and lettuce plant pods (3 each).
Go to product page ›
Smart Garden 3
Includes 3 basil plant pods.
Add plant pods
Cilantro/Coriander
£8.95
Curly Parsley
£8.95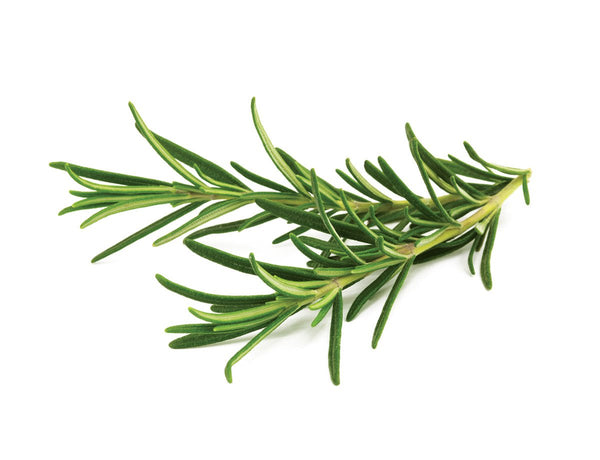 Rosemary
£8.95
Mini Tomato
£11.95
Thyme
£8.95
Green Lettuce
£8.95
Chili Pepper
£17.47
International shipping
See the list of countries we ship to here
Sprouting guarantee
If your plant doesn't sprout, we'll replace it
For every garden you buy
we will plant a tree
Features
Premium flavour and aroma
Ever-growing collection of herbs, fruits, and salad greens
No GMOs, pesticides, or other harmful substances
Automatic watering, light and nutrient calibration
App with ideas for recipes, harvesting tips & tricks
30% faster growth
Benefits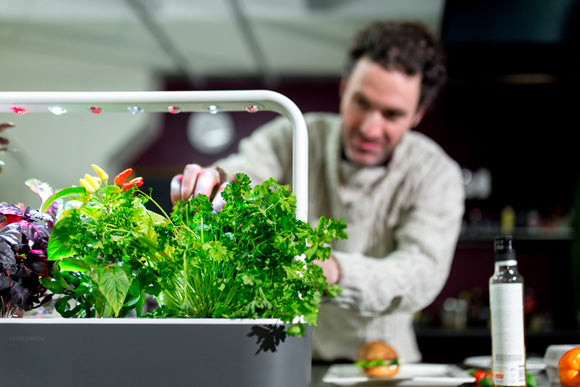 Grow premium quality fresh herbs, fruits, vegetables and salad greens at home
Always have your most-used exclusive ingredients at hand
Grow as much as you need, any time of year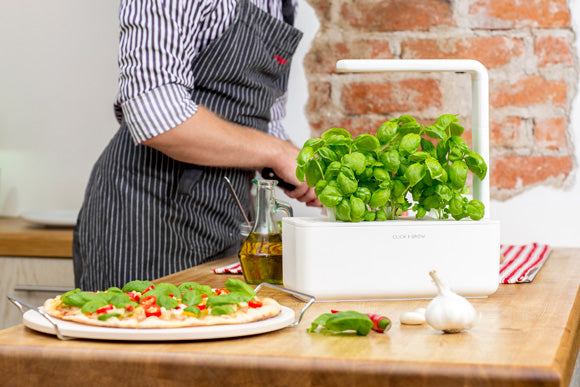 Fast harvesting for a garden-to-plate experience
Year-round access to the freshest greens
The Smart Garden does all the work for you
Ready to start your plant journey?