Things to Say When You Give a Smart Garden Gift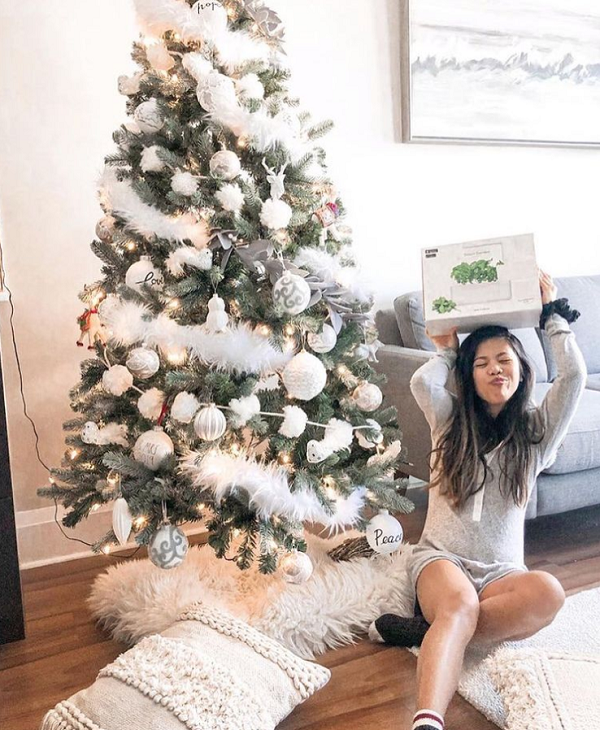 Important things to pass along when you give a smart garden
An old Chinese proverb says "He who plants a garden, plants happiness". Giving a Smart Garden is a great way to express your care for your loved one's happiness. After all, there are a host of physical and mental wellbeing benefits that gardening brings. To show even more care and ensure the giftee gets the most out of the gardening journey, we suggest you pass along some simple instructions.
Mindfulness is rewarding
Be mindful of the process. Don't just sit and wait for the outcome. While Click & Grow indoor gardens are as easy to use as any garden can get, an absolute set-it-and-forget-it mentality won't be as rewarding as frequently interacting with your plants and tending to them. Live with your plants and try to contemplate how you progress in your life as they grow.
Photo: @livsnyderhaven
As you invest a part of your life into your plants, be mindful of what they require and when they need pruning, deadheading, or harvesting. Plants in indoor gardens are not meant to live there for ages without being touched. Edible greens sprout fast and are at their best for consumption within 1-2 months. Ornamental plants, fruits and herbs like rosemary might take up to 6 months but even they don't last forever. Plan what you grow, when you harvest, how you use them in your dishes and be sure to stock up on plants before old ones run out.
It's not just a garden, you'll become part of a caring community
All the plant-specific knowledge about different care tips, sprouting and harvesting time can be found on our website under each plant page. The easiest way to ensure a great gardening journey with Click & Grow is to start using our renewed app right from the start. It provides all of those tips & tricks at just the right time so you'll never miss a thing. Get it from the App store or Play store.
Photo: @urbanfarmerly
If you get something wrong, don't despair. A gardener, Janet Kilburn Philips, has famously stated that there are no gardening mistakes, only experiments. If you see your plants are not looking happy or you run into any questions, you are warmly welcome to contact our loving support team at support@clickandgrow.com. You could also look the problem up on our helpdesk https://support.clickandgrow.com/hc/en-us and check out our how-to videos on Youtube.

A great way to grow your own skills and connect with other like minded people is to join our worldwide community of hundreds of thousands of growers. There's a buzzing Click & Growers Facebook group and a professional gardeners forum. Click & growers are also really active with sharing their journeys on Instagram, Facebook, Youtube, Twitter, and even Tiktok. Make sure to show the world what you're growing, tag #clickandgrow and we'll spread it even further!
Don't miss our "12 Days of Holidays" content, giveaways, and surprises! Subscribe to the campaign newsletter HERE.
Back to all posts