Travel Tips For When You're Growing With A Smart Garden...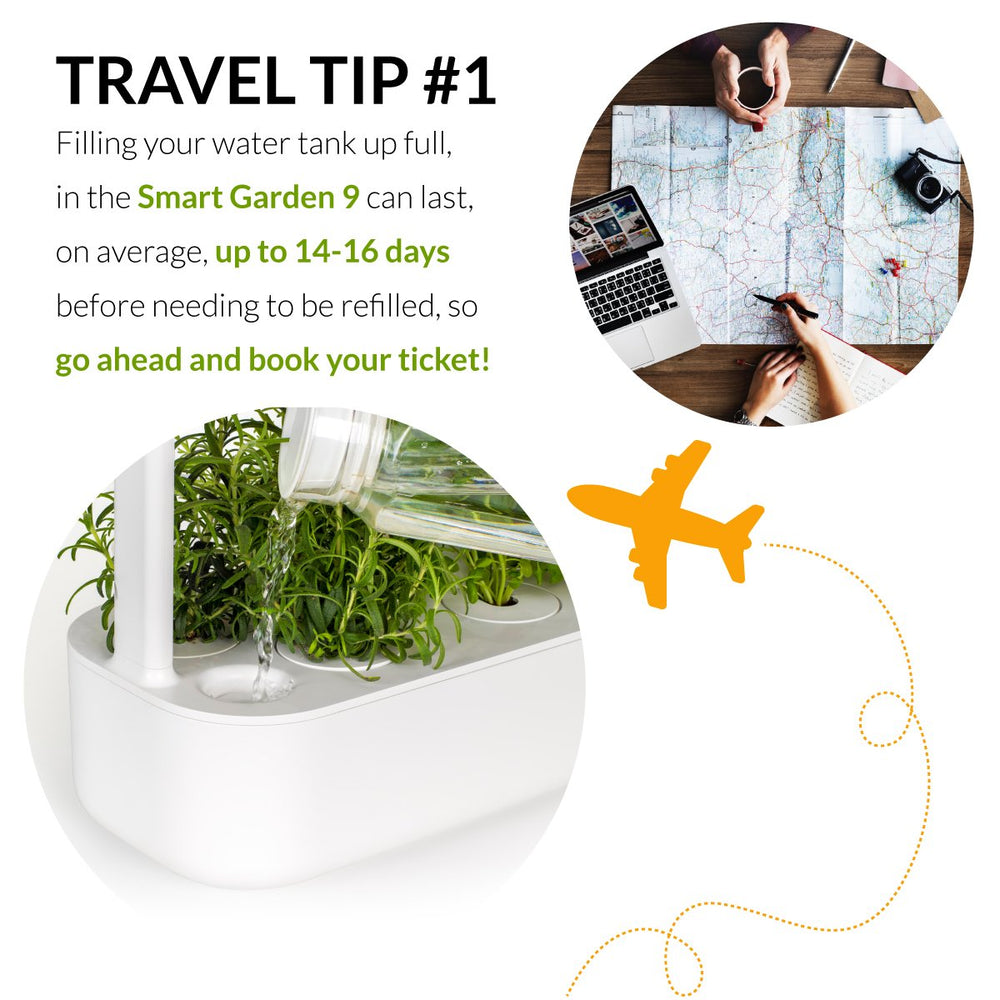 Summer is the time for ultimate travel, whether you are going near or far chances are you might need a house sitter to help water your plant while on vacation, and we have just the perfect one to recommend: The Smart Gardens!

While our Smart Gardens can't pay rent or tell you how the weather will be, they can make sure your indoor garden is cared for, watered, and get enough sunlight while you get much needed R&R!
Travel Tip #1
Travel Tip #2
Travel Tip #3
Travel Tip #4
Travel #5
So go ahead and the book the vacation you've been thinking about!
Back to all posts