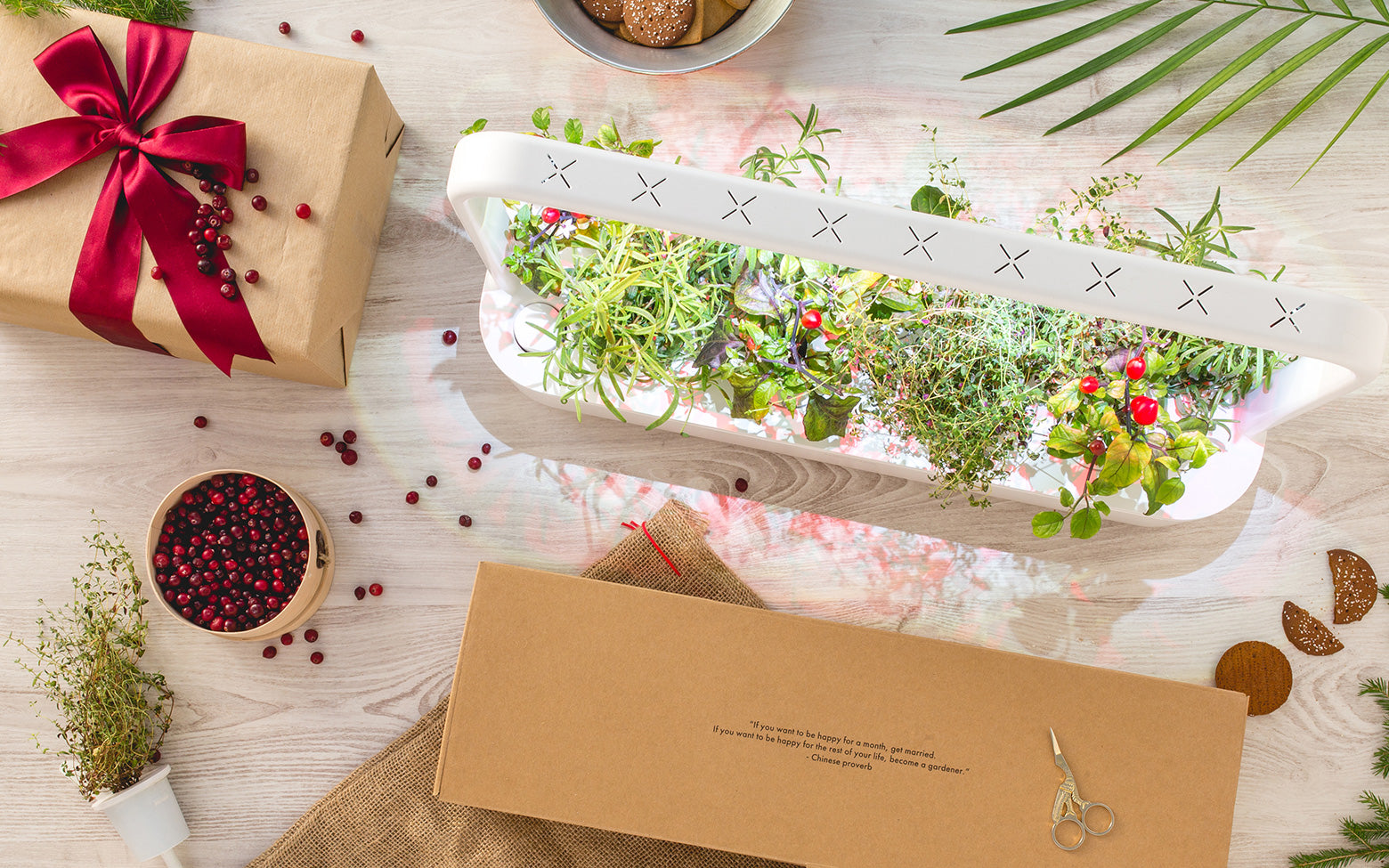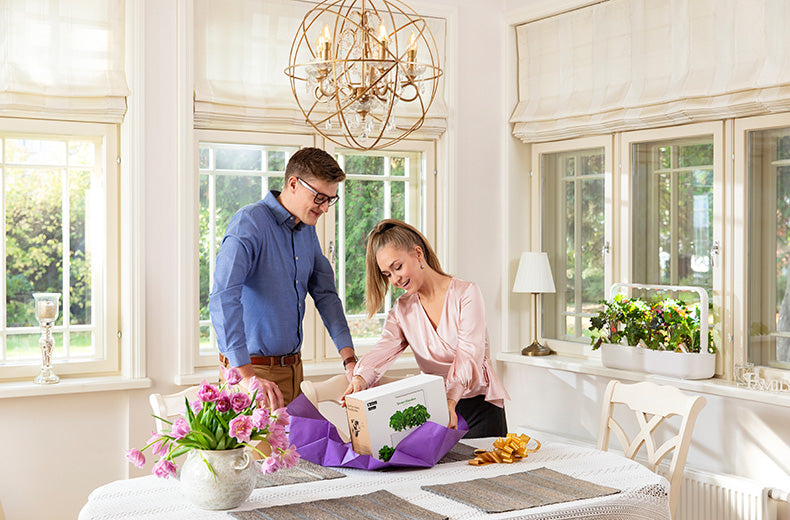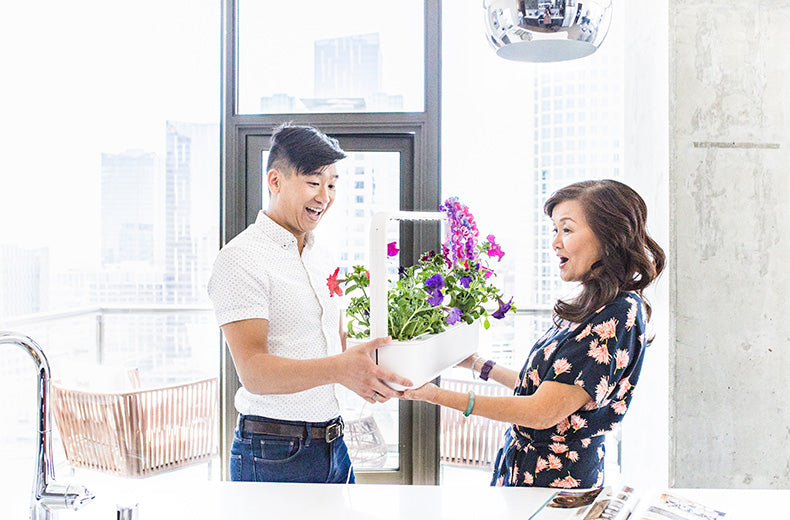 Indoor garden kits gift guide
Whether it's for him or her, a colleague or family member, a plant lover or a foodie, for Christmas, Valentine's day, Hanukkah, or a birthday - an indoor garden is a gift that'll bring happiness for years to come.
Pick the right gift
International shipping
See the list of countries we ship to here
Sprouting guarantee
If your plant doesn't sprout, we'll replace it
For every garden you buy
we will plant a tree
A 100% match for the person who's difficult to shop for
Our data shows that growing fruits & veggies is one of the most fulfilling things you can do. It suits every age and requires no previous experience. The fruit and veggie mix contains some of our most nutritious and best loved plants. Our Grow Anything pack provides a more personalized experience - use our smart soil to grow almost any plant imaginable.
This gift is practical, long-lasting and super easy to use. Perfect for anyone who's difficult to buy for!
Gift for the busy plant lover
"No more watering" is a must for anyone who loves plants but wants to skip the hassle of regular watering.
A smart indoor garden is perfect for someone who's interested in gardening but doesn't have time for it. It takes less than 10 minutes to set up and can be placed anywhere in the home. With the 'grow anything' plant pods, they can cultivate almost any plant that interests them!
A gift for the friend who wants to start eating better
They won't need to be reminded anymore to eat their veggies - an indoor garden full of lush greens will do it instead! Having fresh greens on their kitchen counter will make their meals greener than ever. It'll also help to improve their eating habits.
The Smart Garden 27 is ideal for those who want a regular supply of salad greens and herbs to supplement their daily vitamin intake. The salad greens mix and Asian cuisine pack are a natural source of vitamins and minerals. Examples of these include:
Vitamins A and C which have antioxidant properties, helping to fight disease.
Vitamin C which helps to boost energy and fight disease.
Vitamin K which is important for blood clotting and bone metabolism.
For the gadget lover who needs the latest tech
A smart indoor garden for a smart home. The perfect combination of technology and nature – the Click & Grow Smart Garden 9 Pro lets them grow fresh herbs and vegetables with the touch of their hand (yes, we're talking touch-sensitive LED lamps here!). This app-controlled gadget will literally breathe life into their home. They'll impress their friends by growing colorful painted nettle plants and delicious wild strawberries. An indoor garden will make their home or office feel like it's in the middle of nature.
The ultimate gift for your eco-conscious friend
Got a green-minded friend you want to impress? Surprise them with their very own Click and Grow 25 - the authentic garden that brings the farmers market straight to their home. With the gift of a Click and Grow 25, you're giving a tool that'll help them avoid vitamin deficiencies and live a happier, healthier life. Whether it's for a birthday, a holiday, or just another Tuesday, the Click and Grow 25 is a breathtaking gift that'll serve them for years.