Face to Face with Our India-based Reseller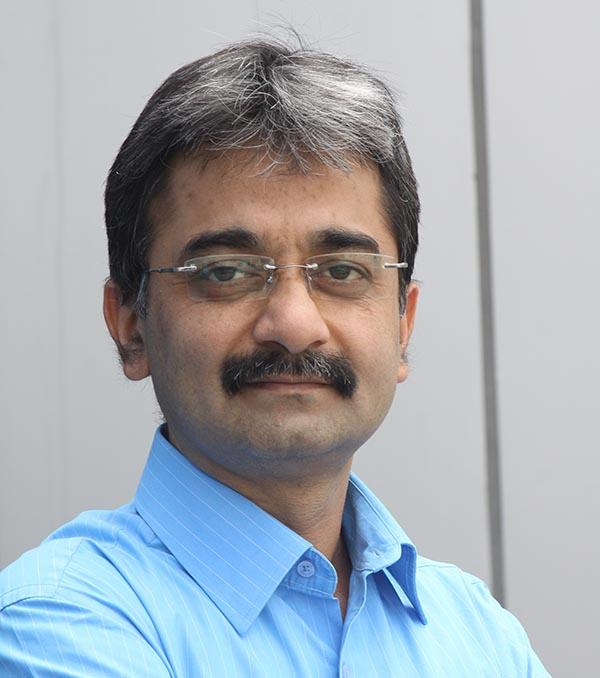 Thanks to 'Grow Smart Greens', Click & Grow's products are now available in India.
We spoke to Sandeep, our reseller partner, about Smart Gardens, Indian cuisine and making a difference in India's urban areas.
Hi, Sandeep. Thanks for taking the time to speak to us. Could you please tell us a bit about what you do at 'Grow Smart Greens'?
I am a Chief Mentor of 'Grow Smart Greens' in India. I am supporting the overall sales, marketing, partner engagements, vendor management, compliance, and public relations domains.
How did you first discover Click & Grow and what inspired you to bring our products to India?
After having spent two and a half fantastic decades in the IT industry in India and overseas, there was this continuous urge to spend the next phase of my life building something that has always been very close to my heart... Something that will not just be a business but a lifestyle of healthy living, of caring and giving back to the next generation. Me and my wife, Manisha, spent almost 4-5 months identifying products that enable the next generation to experience what it feels like to nurture, care for and live among nature. We found Click and Grow products while surfing the net and we were convinced they can help us fulfill our dream and achieve our objectives!
Please tell us more about how our products benefit people in India's urban areas.
City dwellers with no outdoor space want to grow houseplants or even herbs and vegetable plants indoors. In addition, the food and beverage sector in India is evolving with even more restaurant trends. Gourmet restaurants and discerning customers are increasing the demand for culinary herbs. Recent researchers have found that adding a few plants to an office space changes the entire set-up and feel of the place. It also intensifies the efficiency, as well as the productivity of the employees. Furthermore, these plants act as natural air purifiers and oxygen enhancers for urban spaces in metro cities of India where pollution levels are very high. Click and Grow Smart Gardens are precisely addressing these needs.
Indian cuisine is popular in so many countries. What are your favorite dishes that you would recommend to our community?
India is the most diversified country. There is a saying that in India the taste and variety of food changes every 100 miles! I would strongly recommend butter chicken with Oregano, Chicken Biryani with a dressing of fresh Peppermint and Coriander, Basa Fish with fresh Basil and Red basil flavored Masala Chai!
In your opinion, what is a Smart Garden's best feature? And why?
No maintenance! It's indeed a true experience of growing your own produce without any of the hassles that come with growing gardens. We can enjoy our vacation without worrying about our garden at home! Secondly, in the current scheme of things, there is no transparency when it comes to buying vegetables from shops. It's best to see the produce which we consume and hence this is a phenomenal concept!
What are your hopes for the future of 'Grow Smart Greens'?
India is the sixth largest economy in the world with a population of 1.3 billion. Food trends in India are undergoing an all-time change due to globalization. All of us at Grow Smart Greens are confident that, through our association with 'Click and Grow', we can contribute to helping Mother Nature and spreading the goodness and benefits of indoor gardens in India. We would like to bring a healthy lifestyle to urban places with the help of Click and Grow.
Any other thoughts you would like to share with the Click & Grow community?
Click and Grow not only encourages a healthy and chic lifestyle but it also helps to spread happiness in the community. Indoor plants are not mere plants standing tall in pots. They are the silent healers of our unhealthy lifestyle. It provides immense pleasure to watch each phase of a plant's life cycle, starting from the sprouting phase.
Thanks so much, Sandeep, for your time and for being our reseller in India.
To discover more about us, including how to grow plants indoors using our Smart Gardens, head over to www.clickandgrow.com.
Back to all posts