Gift Ideas - Indoor Herb Garden For Those Who Love to Cook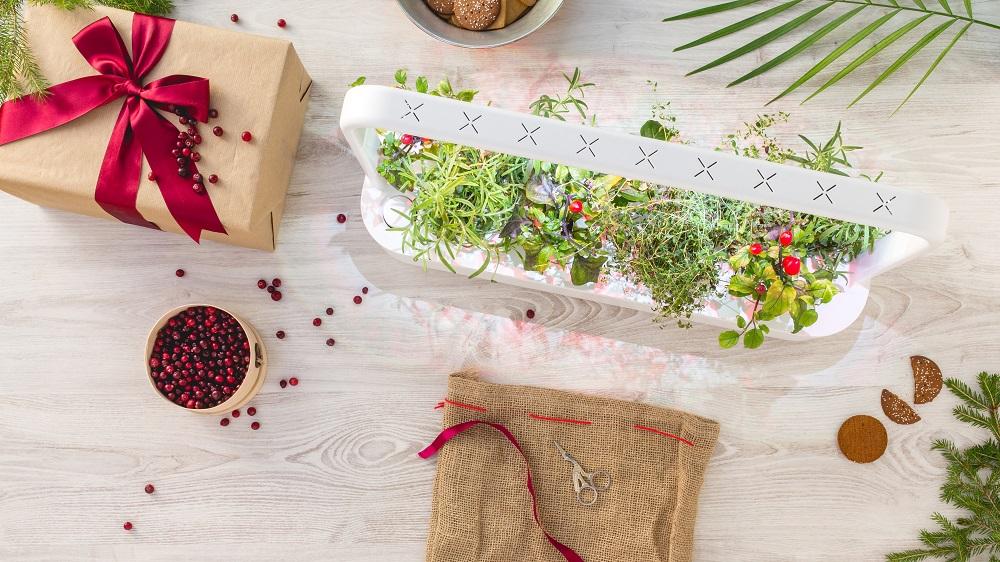 A cook's skills are on full display during the holidays. Treat your favourite cook to a self-growing indoor garden and organic plant pods from our collection.
Smart Garden 3
Cute, compact, and grows three delicious herbs at a time. A beautiful addition to their kitchen top.
Smart Garden 9
Ideal for chefs wanting to take their cooking to the next level. Grows nine tasty herbs for the ultimate garden to plate experience.
Versatile herbs for cooking
Basil
Adds a delicious, peppery tang to meals. Ideal for bruschettas, pizzas, skewers, and homemade pesto. See also Cinnamon Basil, Dwarf Basil, Holy Basil, Thai Basil.
Cilantro / Coriander
A popular citrus-like herb found in curries, salads, and soups. Use in sauces, coleslaws, and chutneys too.
Peppermint
Adds a sweet, refreshing dimension to everyday dishes. Chop and use as a garnish or even blend it into soups. So many uses.
Plain Parsley
For all cooks who love meditteranean dishes. Its bright, herbaceous flavour make it a must have. See also Curly Parsley.
Rosemary
Rosemary and oily meats are a match made in heaven. It's minty flavour also complements baked fish, casseroles, and sauces.
For more inspiration, head over to www.clickandgrow.com. Discover how the Smart Garden 3 and Smart Garden 9 make growing fresh, organic food and flowers at home easier than ever.
Fully automated indoor gardens that grow plants for you while making sure they have enough water, light, oxygen and nutrients.
Be sure to check out our blog for valuable features such as green living tips, ways to create sustainable homes, the importance of food safety, how to grow plants indoors, amazing life lessons plants teach us, and much more.
Back to all posts