Indoor Gardening Gifts for the Person Who's Always Stressed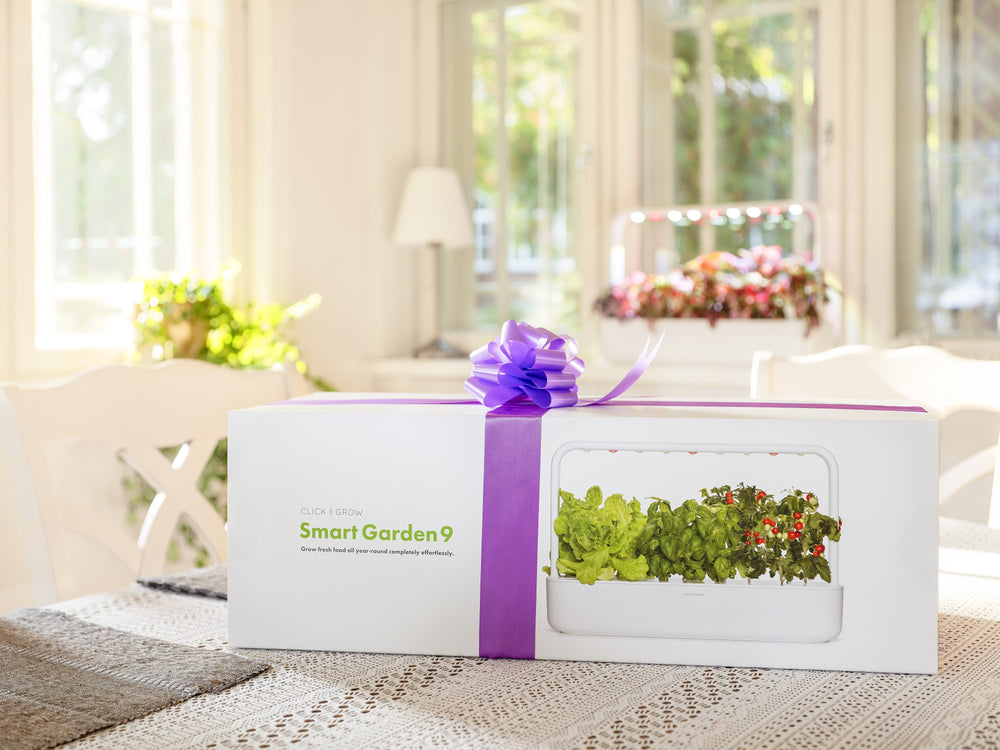 Do you know someone who's had a difficult year? A friend or family member who's experiencing a lot of stress? This holiday season, treat them to an indoor garden and a selection of vibrant plants to grow - a meaningful gift they'll enjoy for years to come. Indoor gardens are self-growing, giving them access to their favourite plants anytime. Here are a few ideas for inspiration:
Smart Garden 3
The smart garden 3 is cute, compact and ideal for the stressed out friend with limited space. At the end of a long day they'll be welcomed home by the garden's calming, ambient lights and the sight of three beautiful plants growing. The garden automatically takes care of the plants' water, light, oxygen and nutritional needs. All they need to do is sit back, relax and enjoy.
Smart Garden 9
Features all the technology of the Smart Garden 3 but on a larger scale. Perfect for growing a wide variety of plants (9 at a time!) and for brightening their interior decor. While being larger than the Smart Garden 3, it's still compact enough to fit in virtually any living space.
Smart Garden 27
Looking to make an even bigger gesture this year? The Smart Garden 27 is a grand way to demonstrate your thoughtfulness. With this garden, your loved one can grow up to 27 beautiful plants at a time - they'll have plenty of room for decorative and edible plants to boost their health and their well-being. Waking up to a glowing Smart Garden 27 is an uplifting way to start the day.
Calming Tea Mix
Tea time is 'me time'. In the middle of a stressful day, a tea break will give your loved one a much needed boost. They'll get to enjoy the soothing benefits of a cup of tea brewed from freshly harvested plants. This mix contains 3 plants they can easily grow in their indoor garden: peppermint, lemon balm and holy basil. See also our Tea Lovers Kit bundle.
Vibrant Flower Mix
Flowers can have a powerful effect on emotions. American botanist, Luther Burbank, described it very well: 'Flowers always make people better, happier and more helpful; they are sunshine, food and medicine for the soul.' This mix contains 3 vibrant, aromatic plants to grow in their indoor garden: petunia, black pansy and polka dot. See also our Blooming Flower Kit bundle.
Browse our full collection of plants to grow here
Need help picking out a gift for your other loved ones? Check out our posts:
6 Indoor Gardening Gifts for Every Personality On Your List
Back to all posts