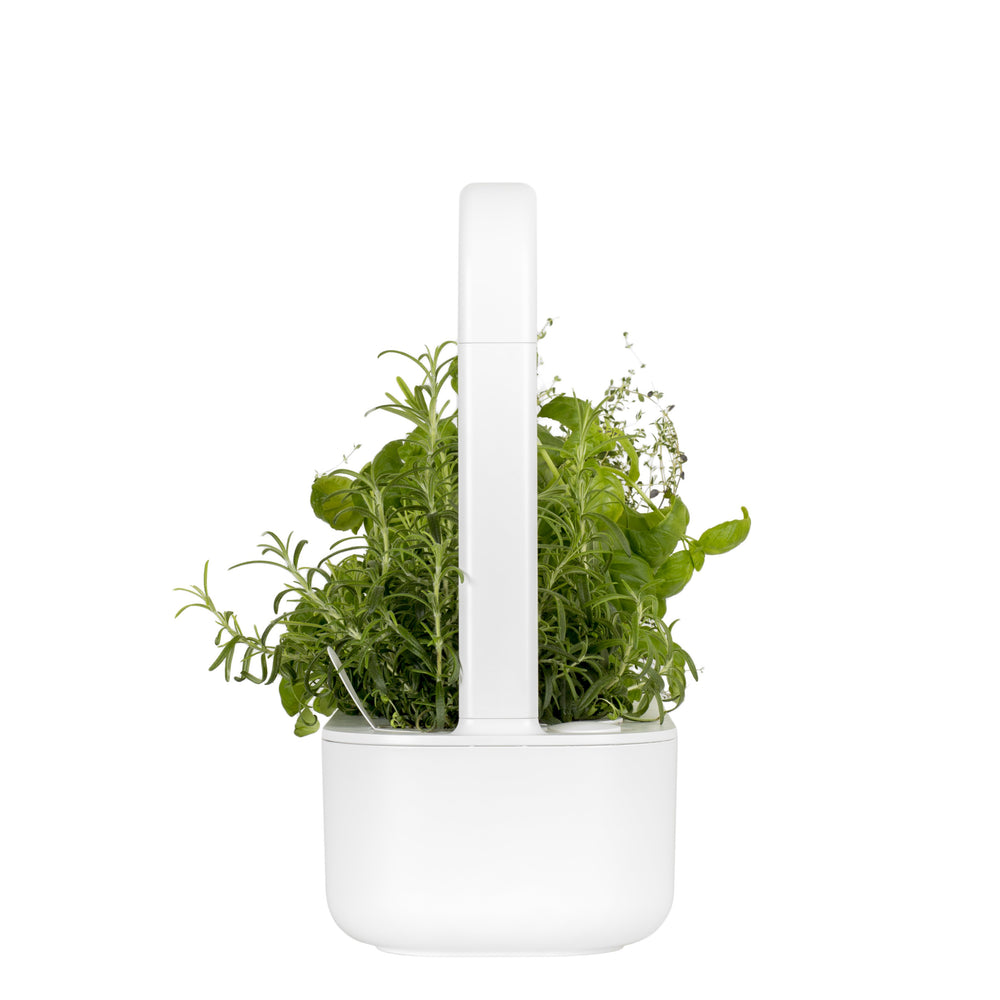 The Smart Garden 9 is our newest indoor garden! The SG9 allows for you to grow 9 different or the same, type of plant at one time. Bringing us one step closer to one day being self-sustainable and growing all our own food, watch out grocery stores! If you haven't ordered the Smart Garden 9 yet, the price is $199.95, and if you have then congrats, it should be arriving soon! We put together a video to shop you the full Smart Garden 9 set-up, but if you have any questions feel free to reach out via social media or to our support team directly.
Step 1: Open the box, because the Smart Garden 9 has arrived, and place all the items on your countertop!
Step 2: Add in the first extensions. Make sure the side that has the groove on it is attaching to the extension that has the groove on it, that way you can keep the cord in place.
Step 3: Add the light!
Step 4: Take out the plant pods and remove the "u-shaped" lids to add in the plant capsules. Once you have added the plant pods, place the "u-shaped" lids back on the plant pods, and label/name the plant pods to keep track of what's growing.
Step 5: Place the clear domes on the plant capsules. The clear domes help to ensure that germination takes place. You can remove them once you start to see sprouts growing.
Step 6: Fill up the tank with 4L of water or until the float is leveled with the garden. The water should last you about 3-4 weeks.
Step 7: Plug it in! And the light should turn on. The light will be on for 16 hours a day and off for 8. It is recommended to plug the light on in the morning, to avoid any light pollution and distraction during the night.
Step 8: You should begin to see sprouts in 2- 3 weeks.
Back to all posts