Meet Laura, our Digital Marketing Manager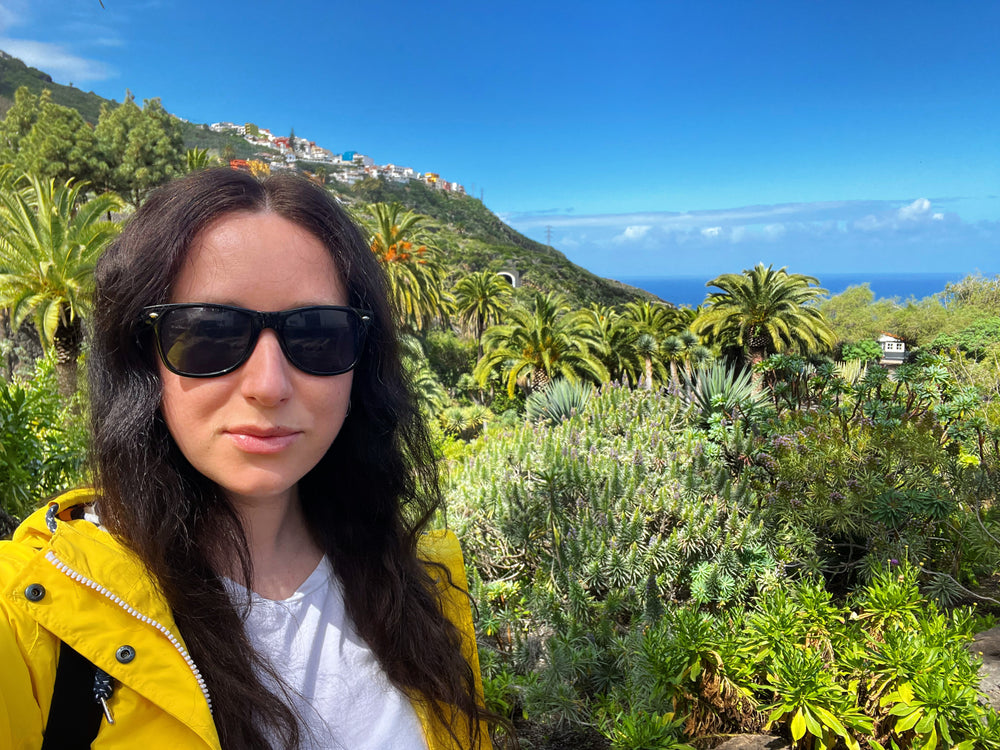 Meet Laura, our Digital Marketing Manager! Laura joined Click & Grow for a special reason: 
"I've been working in the digital sphere for quite some time and in all kinds of different areas, from email to programmatic to PPC and social; and in companies ranging from charities to global tech giants to niche agencies. After experiencing many different work environments, it became my goal to find a company that would align with my values. Enter "Click and Grow". I genuinely love what we do and am excited to spread the word. As for my interests, I love hiking and travelling, music and theatre to name a few. I've seen some plays more than a dozen times. 😬 I have a ukulele and a bass at home – both of which crave a lot more attention than I'm currently giving them."
Which aspect of working at Click & Grow do you enjoy the most?
I enjoy working with smart and helpful people that have a good sense of humour. I feel trusted and free to express my thoughts and ideas. I like bragging about the product and the company as well!
What are some of the most important things you've learned at Click and Grow?
Perhaps that aiming to continuously improve is better than not doing anything unless it's perfect. Good things take time. "We don't need a handful of people doing zero waste perfectly. We need millions of people doing it imperfectly." (Anne-Marie Bonneau, Zero Waste Chef)
What is your favorite place in nature?
There are so many, from the Kopli peninsula in Tallinn to the lakes in Viljandimaa to any mountains that I've seen or climbed! At the moment, County Donegal holds a very special place in my heart.
What's the biggest plant you've seen / most amazing plant you've had a chance to meet?
The Grizzly Giant sequoia in Yosemite National Park comes to mind. Estimated to be 2000 to 3000 years old. The things that tree has seen!
Name a song that cheers you up every time
Cemetry Gates by The Smiths
How many houseplants do you have?
5
What's your favorite plant to grow in a Smart Garden?
Basil
Back to all posts