Meet Rui, Our Logistics Specialist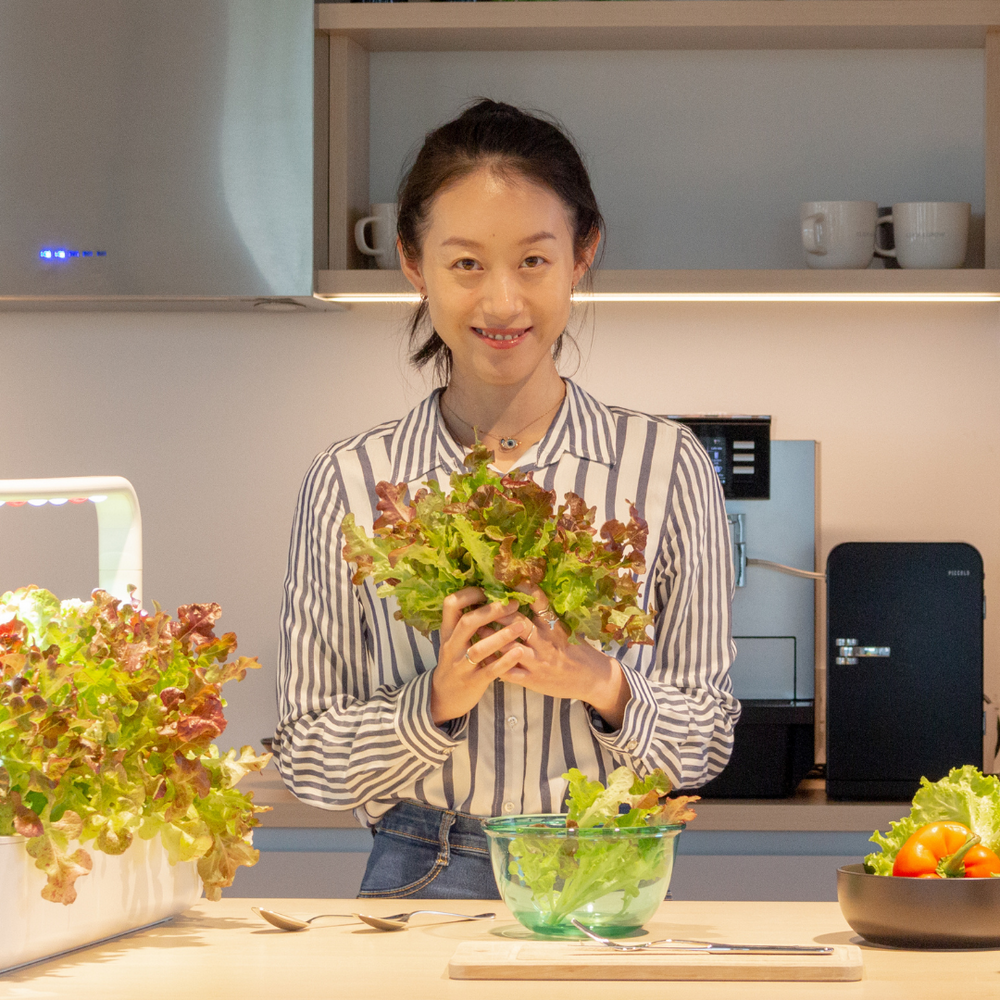 Rui lived in multiple countries and married into Estonia. "Back when I was still in the States, my husband saw a CG job ad online and forwarded to me. I met Joonas for the first time through a video interview. We talked quite a bit, including music we both listened to. One month later, a second interview happened with Mattias in our old office. He asked one out of box question that I would remember forever: please draw something, anything on blank paper. Guess what I put down? An axe! Mattias commented "you are the first person who drew an axe at an interview". Honestly, I wasn't sure what was on my mind at that moment. Conclusion is, an axe led my way to CG."
Which aspect of working at Click & Grow do you enjoy the most?
I worked in 2 departments and learned more than I imagined. And made friends!
What is your favorite place in nature?
Seashore and beach
What is the biggest plant you've seen / most amazing plant you've had a chance to meet?
Giant cactus
Name a song that cheers you up every time:
God Gave Rock 'N' Roll To You by Kiss
How many houseplants do you have?
20 plus
What is your favorite plant to grow in a Smart Garden?
Sage for cooking Asian cuisine
Back to all posts