Meet Debora, our Horticulturist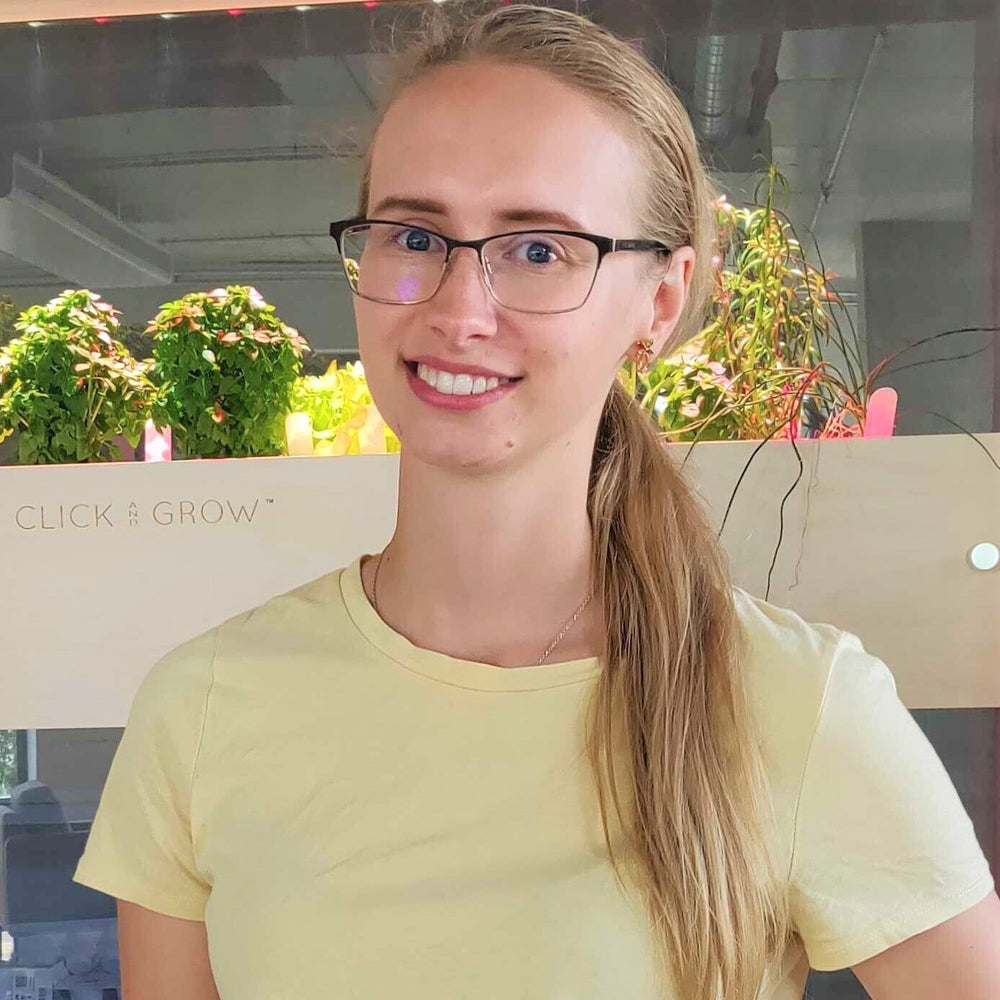 Debora did her Masters in Horticulture and after having desire, patience, and a little bit of luck found her way to Click & Grow. 
Besides spending time with family and friends, Debora enjoys belly dancing, reading books, and experimenting with new recipes. "I am all about plants and learning about the amazing World." 
Which aspect of working at Click & Grow do you enjoy the most?
Daily dose of joy comes from interacting with plants, but I have to give heads up to our hard-working team that inspires me.
What are some of the most important things you've learned at C&G?
Communication is the key!
What is your favorite place in nature?
Somewhere near water and pine trees is where I'd love to be all the time.
What is the biggest plant you've seen / most amazing plant you've had a chance to meet?
Epiphyllum oxypetalum aka Queen of the Night flowering.
Name a song that cheers you up every time:
The robotic voice that sang 'One more time, we're gonna celebrate'
How many houseplants do you have?
So many that it is almost forbidden for me to have more.
What is your favorite plant to grow in a Smart Garden?
Probably lavender 💜
Back to all posts