Click & Grow: Growing Around the World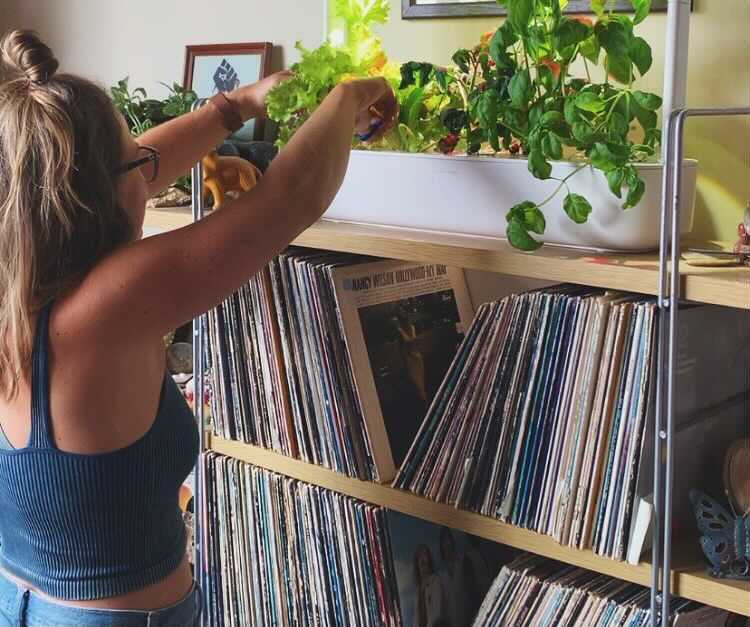 Indoor gardening unites us all
Indoor gardeners are beautifully eccentric. They love growing plants. To them it's not just a hobby - it's a passion. Money, sports and politics are all subjects we can argue over, but when it comes to gardening, everyone's opinion counts. 
If you're already familiar with Click & Grow, you'll know that we're passionate about growing plants. We create compact, easy to use indoor gardens, helping you connect with nature wherever you live. If you don't have an outdoor garden or you live in a country with a harsh climate, you can still grow your favorite plants in a smart garden. We recently conducted a customer survey and were overwhelmed by your positive feedback!
Above everything else, we're deeply proud of our global community. We're always inspired to hear of Click & Growers finding success growing plants around the world. In the past year alone, we've welcomed 4000 new members to our community.
Consider members such as Laeticia and Gerrit, who both found success growing plants in different parts of South Africa. When we started out 12 years ago, we never would have dreamt that to be possible!
Click & Grow has even travelled to the Arctic. Crew members aboard the Admiral Bellingshausen used a smart garden to grow nutritious plants during their voyage. While we're talking about unique destinations, Click & Grow has also been to outer space (if we include movies!) Our smart gardens can be seen in George Clooney's sci-fi drama 'The Midnight Sky'.
Where are you growing?
We asked you to send us pictures of your smart gardens and tell us where you're growing. You took us up on the challenge and sent us some great ones! 
We were blown away by the variety of the submissions. It's so inspiring to know people are growing their own food all around the globe. We promised we would share some photos, so without further ado, here they are…
Yolanda Fong - Seattle, WA, U.S.A.
Ana Francisca Cunha - Porto, Portugal
Lala Love - Hong Kong
Jody Wong - Windsor Ontario, Canada
Angels Domingo Arasa - Spain
Karla Moran - West Virginia, USA
Dayna A Sykora - Boulder, CO, USA
Roel and Claudia - Netherlands
A big thanks to everyone who sent in their pictures. We're also grateful to all of you who regularly share updates and photos in our Facebook community. Here's what some of our members said about their experiences:
"Thank You for Years of Fun!!!...With an all-around excellent product!" - USA

"I wish I'd found out about Click & Grow sooner!!" - Netherlands

"Rock on!" - Hungary

"My husband didn't think the click and grow would work. Now he's the one who wants more plants!" - USA
Does Click & Grow work in any climate?
Yes! The beauty of Click & Grow smart gardens is that you can grow plants indoors in any climate. Your plants are already shielded from the weather outside so you only need to think about the room temperature. 
The best average room temperature for Click & Grow plants is 22°C (72°F). Some plants prefer temperatures of up to 24°C (75°F). For certain Click & Grow plants, a specific temperature range can help with faster germination or greater yields. 
An example of this is chili peppers - you can speed up the germination process by raising the temperature to 26°C (79°F). On the other hand, some plants are heat sensitive. An example of this is Arugula, which produces more growth if grown at 64 to 72 °F (18 to 22°C).
You can find out the ideal temperature range for your plant by clicking on its 'plant care' tab in our catalog or by using the Click & Grow mobile app. 
Why is room temperature important? Mainly because outdoor conditions aren't always an accurate reflection of indoor conditions. This is especially true when heaters are used during colder months and air conditioners are used during warmer months. To read more about heat sensitive plants in our collection, check out our blog post.
Join us!
There's something special about growing your own food. It makes you feel more connected to your work, to your family and to the world around you. It brings a sense of being in control and a zen-like state of pure being.
If you've always wanted to become an indoor gardener, why not start today? Join the Click & Grow family. Together we'll grow a healthier, happier world, one plant at a time.
Back to all posts